2020 Guest Speaker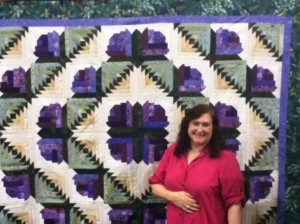 Our 2020 guest speaker will be DeLoa Jones.
2020 Invitational Exhibits
•
•
•
• SPECIAL EXHIBITS

—FiberArtNorthEast
– We are super excited to once again have the FANE exhibit at our show.  This year's exhibit is entitled COMPLEX CASCADE and is sure to be another amazing installation of creativity.
–—NSQG Challenge Quilts – '
2020, What's Your Vision'
–
Amazing quilts featured, each its own work of art!
—Comfort Quilts Display
– A display of some of the charity quilts made by guild members.
—
Special Interest Groups 
– projects created by the Guild's SIGs
Deloa Jones:
Saturday, 11:00am
Saturday, 2:00pm
Sunday, 1:00pm
Demonstrations
Saturday, 1:00pm
Saturday, 3:00pm
Sunday, 2:00pm
Additional Attractions
Charity Raffle Quilt
Silent Auction
Used Books and Magazines for Sale at the Library Table
Quilt Kits for Sale at the Comfort Quilt Table
Collectible Show Pins for Sale