2023 Guest Speaker
Meg's experience with quilting partly extends over the 25 years that she has been a passionate quilter.  Meg's two main specialties are FAMILY TRADITIONS and QUILTING, two wildly misunderstood topics. Both are thought to be old-fashioned and un-hip which could not be farther from the truth. Today's smart parents are avid inventors of personalized rituals and celebrations that give their kids a sense of identity, security, meaning, and fun. These traditions encompass everything from meals and activities handed down through generations to brand new rituals, including some built around cutting-edge tech devices like iPads and smart phones. The same is true of quilting: the 21 million American quilters who have built this burgeoning craft into a $3.6 billion industry are educated, computer-literate and fiercely creative.  Did you know the dominant version of quilt-design software is in version 7?
*Our speaker is made possible with funds from the Statewide Community Regrants Program, a regrant program of the New York State Council on the Arts with the support of the Office of the Governor and the New York State Legislature and administered by ArtsWestchester.
2023 Invitationals
UPCYCLED:  Made From Repurposed Materials
Natalya Khorover -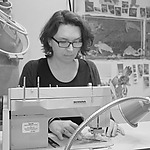 Architecturally inspired, delicately stitched–that is the motto for Natalya's art. The core of her art is deeply rooted in her Russian heritage and the architectural imagery of St. Petersburg and New York City. She feels strongly about using recycled materials such as paper, plastic, and vintage fabric. She favors the techniques of computer photo manipulation as well as intense hand- and machine-stitching.
Karen Griska -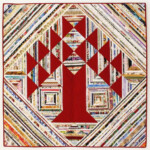 Quilt-making is my passion. I love the creative process.
'Cut off the selvages.'  That's often the first thing new quilters learn about fabric in beginning classes.  But what do you do with them?  Throw them away?  Never again!  Not after you see how the ingenious reuse of selvages turns them into fun and imaginative quilts.
Lectures
Speaker – Meg Cox
Saturday – 11 AM
– 'Making Meaning: How Quilters Celebrate Life'
Saturday – 2 PM
– 'Quilt Journalist Tells All'
Sunday – 11 AM
– 'Making Meaning: How Quilters Celebrate Life'
Demonstrations
'Try Sewing' – ongoing
– Machine sewing mini lessons
Saturday – 1 pm
– Vendor Demo 'Threadology', Erin Byrne-Cotton Candy
Saturday, 3 pm
'Easy Bargello', Rosemary DePaola
Sunday – 2 pm
– 'Using Fabric to Customize your Wardrobe', Judy Simek
Quilts for Sale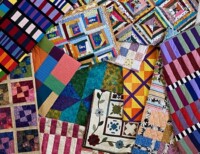 A curated display of quilts for sale, created by Comfort Quilts members.
Book Sale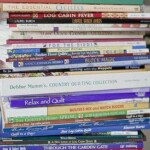 Quilting and crafting books (gently used) for sale at bargain prices.
A limited supply of lapel pins for sale, based on our spectacular charity raffle quilt 'Blue Lightning'.
2023 Vendors
Northern Star Quilters' Guild is delighted to welcome back many old friends and introduce you to some new ones.
Click HERE to check them out – you'll be sure to find just the perfect item to complete (or start) your next project!
Fiber Art North East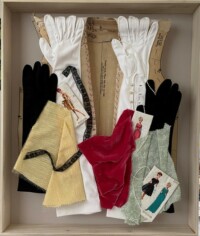 We are super excited to once again have the
FANE
exhibit at our show:  "What, When, WEAR" will showcase fiber art pieces, each of which will feature a "virtual" garment.
Connected by Threads
A group of Guild members inspired by Susan Faeder's book, 100 Amulets, will display their 100 amulets, 10 by each member.
Challenge Quilts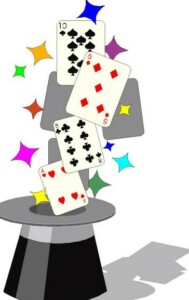 This year's challenge theme – 'Card Tricks' – each a magical work of art!
Special Interest Groups (SIGs)
Quilts on various themes created by the Guild's talented SIG members.