World of Quilts XLI - Lisa Alfonzetti
We did it!  World of Quilts XLI was a success!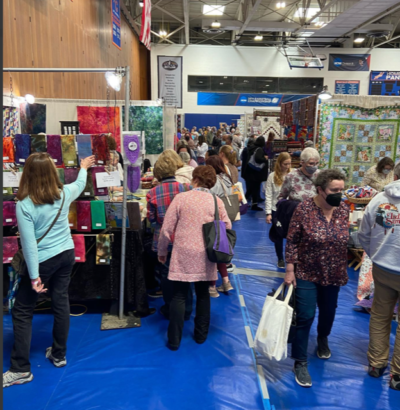 Beautiful weather was an added gift to a busy weekend.  The aisles were buzzing with attendees admiring the beautiful quilts, shopping with vendors, attending the lectures and enjoying the special exhibits.
This guild is a pretty amazing group of talent and hard work, and I hope that everyone felt proud to be part of Northern Star Quilters Guild.
The Quilt Show Committee will continue to work over the next few weeks to bring you final numbers, and to begin plans for next year.  If you were not directly involved this year, start thinking about becoming part of our efforts for next year.  We will be recruiting committee members soon!
Thank you to everyone who made my job easier, committee members as well as guild members who pitched in when something was needed.  A great team effort.
If you have any feedback you want to share, feel free to email me at QuiltShow@Northernstarquilters.com.
Thank you,
Lisa Alfonzetti, quiltshow@northernstarquilters.com