Hospitality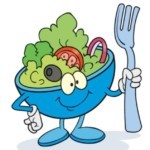 We look forward to our end of the year celebration, our Salad Supper. It will be held at Kennedy Catholic High School on Wednesday, June 15th at 6 p.m.
Please bring an appetizer or entree/salad big enough to feed 6 people, serving utensils, and a card listing all the ingredients. Be sure to mark any items you want returned with your name and collect them before you leave.
Coffee, hot tea, ice tea, and lemonade will be provided, as well as dessert.
Let's celebrate together all that we have accomplished as a guild this year!
Kathy Keene, Nancy Picco,
Hospitality@northernstarquilters.com
---