As you get ready to register your quilt we wanted to bring your attention to something some of you may not be familiar.  We have added a CAPTCHA control to the register form.  This control helps to prevent spam by asking users to match random characters displayed in an image.
When you see the below box on the registration form, type the letters/numbers that appear in the circled area in the "Type the text" box below it (as indicated by the arrow).  If you are not able to read the text to type in, click on the Refresh button (as indicated by the red arrow) to change the text.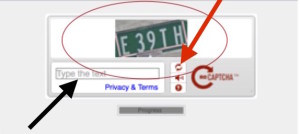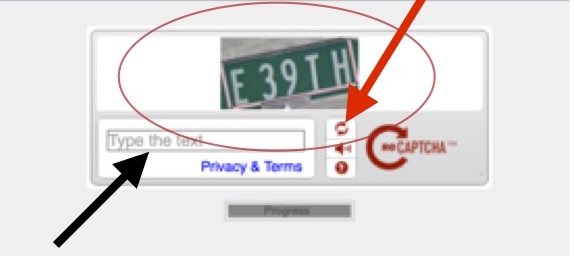 We have also added this info to the Quilt Show Registration section under Quilt Show.  If you have any issues registering your quilt, please reach out to Yvonne Clayton or Maria Catalano.
Susan Fasnacht, VP Quilt Show
quiltshow@Northernstarquilters.com