Zoom - Anne MacDonald -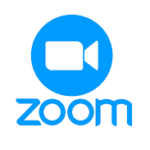 For November, after the Zoom business meeting, we hope to move members into some zoom mini-groups to provide an opportunity to chat further with fellow members and will be providing further details with the zoom links and at the meeting.
If you would like some help to be able to join future meetings, please feel free to contact Anne MacDonald via email (annemacd8250@gmail.com) or via the cell phone number listed in the directory.  In order to participate in a Zoom meeting with video, all you need is a computer (desktop or laptop), a tablet or smartphone.  If you would like to just hear the meeting, with no video, it is possible to just call in.  We look forward to staying connected despite the limits on gathering.  Please join us for our next meeting and don't be shy about asking for a little help if it keeps you connected!
---