Member Photos -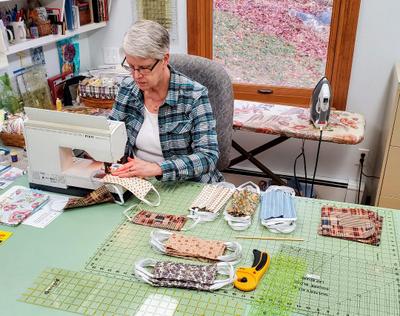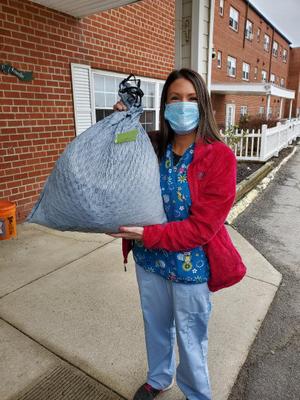 Carol Auer – One is me at work on the masks & the other is delivery to Putnam Nursing Home of 125 masks.  I am so glad to be working on this team effort as the supplies that are in short demand are sourced & collected by the coordinator, Erin Crowley in Mahopac. I just pick up elastic and drop off the completed masks. She does all the rest. Very efficient!
---
Mary Brewer – Started this before the virus hit; sending it off tomorrow. The lucky baby is 15 days old.
Re-learning how to machine-quilt on my little Pfaff so don't look too closely! More baby quilts, this time made with scraps and leftovers, are on my list.