Pop-Ups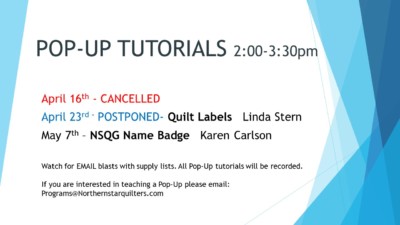 Spring Fling - May 1st
NSQG is planning a Spring Fling for members!
The event will be held on the grounds of
North Salem Volunteer Ambulance Corps, 14 Daniel Road, North Salem, NY
Saturday May 1st, from 10:30am-2:30pm.
Please register HERE if you plan to attend.
At present we are not assigning specific time slots
but pre-registration is needed.
---
---
We are including some additional activities as well as many from the Fall Social.
Please review the following preliminaries, we can use your help.
— A popular request is for some kind of swap table, so we are planning 'Freebie' tables of quilting and sewing-related items, replenished throughout the event, so members can pass along unneeded items and pick up some new treasures.
We are accepting the following items:
ONLY sewing and quilting items, traditional or art related
ONLY quilting cotton fabric
ONLY orphan blocks and UFO's
We regret:
NO books, magazines, or patterns (save those for the next quilt show).
NO open batting packages, pieces, or scraps
NO knickknacks
NO items too large or heavy to handle easily.
NO items accepted at the event.
Contributed items must be CLEAN, odor free, and in working order and must be dropped off BEFORE the day of the event.  Please package neatly.  Any items left over after the event will be offered to Comfort Quilts, saved for a future event, recycled, or discarded at the discretion of the Board.
Contact Rona Spar, secretary@northernstarquilters.com, with any questions.
Drop-offs can be done by appointment or anytime into outside collection boxes that will be available at a few member houses around the area.
Addresses and contact info are in our directory.
By appointment: Rona Spar-Mt.Kisco
Drop-off anytime boxes (please call/email beforehand for a heads up):
– Karen Carlson – Briarcliff,
– Rosemary DePaola – Yorktown,
– Linda Stern – Somers,
– Narci Medina – CortlandtManor,
– Deborah Tashjian – CortlandtManor
— We will be having a book sale with lots of great buys, but we already have so many we are NOT able to accept any more.  Please hold onto your books and magazines and patterns for the next Quilt Show library table, it will be here before we know it!
— We have had requests to offer a Help Table.  If some of our more experienced quilters can offer about an hour while visiting the social, please contact Narci at activities@northernstarquilters.com to volunteer.
—- A 'Rotating' Show 'N Tell display will be available, to display your quilt(s) and to view others.  Members can bring their quilt(s) with them when arriving at the social (have your name and comment card attached), hang them over the fence railings for viewing by others, and then take them back when departing.  Small quilts would need to be attached to something larger and drape-able to be displayed this way.
— If you are part of a group that would like to put together a quilt display, contact us for possibilities.  You would be responsible for the collection and setup and takedown.  The guild may have some hanging frames available for your use.  Contact Anne, president@northernstarquilters.com, for further information.
— A few member boutique tables could be a possibility, to sell personal handmade items only, not secondhand/tag sale items.  You would be responsible for setup and takedown.  Tables and chairs can be available.  Contact Karen or Anne, president@northernstarquilters.com, for further information if interested.
— Members are welcome to bring a guest in the afternoon hours only.
Contact president@northernstarquilters.com for additional information.
You can find the latest event updates HERE.
---
***In case of inclement weather, we will send you an email rescheduling to a rain date or cancelling.  If in doubt, check your emails before heading out or contact us.
---
All NYS Covid-19 safety precautions are to be followed.
Stay at home if any Covid-19 symptoms or possible exposure to Covid-19.
Masks are required once out of your car, as is social distancing.
Sanitizer available.
No food, children, or pets.
---
Charitable Activities - Dee Plouffe -
---
LAST CALL for returning your raffle tickets…the drawing is in a few weeks at our next Guild meeting, Tuesday, April 20th.  If you would like to purchase more tickets, or if you misplaced your tickets, the best way is to purchase them is online…click HERE, and I will fill out the stubs for you.
You could be our lucky winner!!
Thank you to all of our Guild members, their families and friends, for supporting this years charity, SHORE/ ICARE of Westchester County.
---
Charity for the 2022 Quilt Show
Congratulations to Friends of Karen, the charitable organization to be our next year's quilt raffle recipient.  Since we only had one nominee, no election will be needed. Thank you to Nancy Mirman for nominating this wonderful organization that has been providing emotional, financial and advocacy support for children and their families for the past 43 years.
Dee Plouffe',  charitable@northernstarquilters.com
---

All members are welcome to contact comfortquilts@northernstarquilters.com with any Comfort Quilt requests.  Need fabric, batting, kits or have fabric to donate, let us know.  Mini Comfort Quilts are scheduled every few months at the North Salem Volunteer Ambulance Corps for members to pre-order any supplies needed to make the beautiful quilts we donate to various organizations.
At the Spring Fling, Comfort Quilts will be distributing our Surprise Summer Challenge as well as our regular CQ kits.
A CQ distribution update from Pat Julian:  Our donation coordinators (a.k.a. NSQG Sponsor in the report) have now distributed
455
quilts since July 1, 2020….click
HERE
for details.  Many thanks to all CQ'ers who have made quilts and have thus kept our donation coordinators very busy; and thank you to the coordinators for delivering the quilts to those in need of the little comfort or hug that a quilt can bring.
---
2021-22 Nominees for Board Election
The Board candidates will be introduced at the April meeting, voting will occur the following month.  Details will be provided in the May Newsletter.
Co-President:  Margaret Cibulsky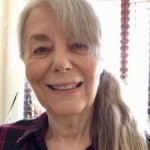 For most of my adult life, I lived happily on Long Island where I taught Kindergarten and First Grade for 32 years, where my husband worked for SUNY and where we raised two sons.  Three years ago, I moved from Long Island to Stamford, Connecticut and a few months later I joined NSQG, and participate in both Comfort Quilts and the Improvisational SIG.  I came to quilting 15 years ago, filled with grief after my husband passed, but I was able to sort out my life by working with my hands, mind, and heart.  A few years later, 2010, the NYC Metro Modern Quilt Guild formed, and I have been an active member ever since.  That is where I fell in love with improvisational and scrap quilts.  Hoping our year ahead is filled with positive energy, good health, and lots of time to quilt.

Co-President:  Jody Sullivan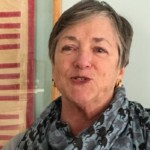 I am married to my high school sweetheart Jim for 53 years.  We raised our three children in our 150-year-old house which we were constantly renovating ourselves and when it was finally "finished" after about 30 years, I found time to buy a sewing machine and discovered quilting.  I started by taking several classes at The Country Quilter and was hooked!  I have now joined the fabric hoarders' society and spend much of my free time (particularly this past year) making quilts.  I joined NSQG few years ago and discovered an amazing group of fellow quilters and look forward to joining in their future.
Secretary:  Francine Jacobson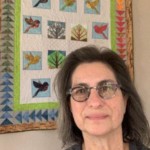 I took my first quilting class at The Niddy Noddy in Croton on Hudson in 1980 and I haven't stopped since!  I have a large family and mostly make quilts for weddings and babies.  I worked for 30 years as an educator in Ossining and since my retirement I am able to dedicate much more time to quilting.  Since joining the guild a few years ago, I have begun to explore many new avenues in the world of quilting and appreciate the opportunity to give back!
Treasurer: Amanda Curley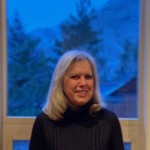 When growing up, my grandmother always had a basket by her chair filled with quilt piecing.  Once she had a top pieced together, she would take it to Effie, an elderly country woman, who lived down a backwoods road with her flock of chickens.  Effie would finish the quilt by hand.  One of these quilts was my wedding gift.  I've been using Grandma's Bear Claw Bed Quilt since 1972.
It has taken many years of travel, raising a family, and a career before the gift of retirement returned me to the world of quilting.  When I joined NSQG in 2015, doors opened that I had long forgotten and missed.  The world of quilting I knew as a child has changed.  I am fascinated with everything I am learning through the guild and captivated with the quilts made and shared while enjoying the friendship of so many quilters.  I look forward to giving back as the guild's treasurer.
 Vice President – Communications: Anne MacDonald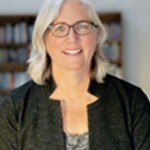 I began quilting in 2014, and it was love at first stitch.  My mother had been a hand quilter in the 70's and I learned how to machine piece from my sister-in-law after admiring all her creations.  Quilting is a welcome change from using my brain at work, and I especially like the tactile and repetitive nature of the activities – cut, sew, press, cut, sew, press!
I joined the guild in 2015 and enjoy being with others that are interested in all things fabric and creative.  My favorite day all year is Super Saturday and I have found that smaller group activity to be a good way to get to know other members.  Although we have had some great remote experiences, I am looking forward to being able to have in-person activities again!  I joined the board first as the Charitable Activities Chair, and then as Assistant to the Presidents and have really enjoyed the experience.
Vice President – Membership:  Carol Sterk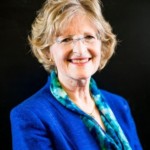 I was a college junior when I discovered some unfinished Dresden plates in my grandmother's closet.  It was an "aha" moment for me, and I decided to learn to quilt once I finished my education.  I took my first quilting class in 1976 at Riverside Church in Manhattan where I learned to cut pattern templates out of cardboard.  I persevered despite many setbacks until, several months after we moved to Westchester, my husband discovered an article in the newspaper about a quilt show at JFK High School in Somers.  It was a revelation!  I bought my first quilting book, attended a tutorial given by Claire Oehler, a founding member of NSQG, and put my name on a sign-up list to be notified about the first meeting of a new quilt guild that was being formed.  I have been a member of the guild ever since.  I am incredibly grateful for the friends I have made, the educational opportunities that have helped me grow as a quilter and for the show that has challenged me to be the best I can be.  I have served in several board positions over the years including Hospitality, Membership, Education, Assistant to the President and Quilt Show (co-chair) and am excited about returning to Membership, a role that will allow me to take an active part in board's commitment to keep the guild vibrant.  My special passion is making complicated pieced quilts out of as many "scraps" as possible from my extensive stash.

Vice President – Programs:  Kathy Tuttle


I am a retired educator who took up Quilting when I was waiting for my second grandchild to be born.  A good friend of mine told me I had to make a giraffe/measurement chart for the nursery, and she would help me.  Having been a sewer for most of my life I thought it was a great idea. That was five years ago.  While the project was way over my head in reality, I fell in love with quilting.  I am a self-taught quilter with a few classes here and there.  I was delighted to join the guild last year, excited to meet wonderful people and learn from experienced quilters.  Since joining the guild, I have realized through the many wonderful programs and workshop that my love lies with art quilting.  I am a life-long learner and I look forward to in person meetings and workshops as the world opens its doors again in the not too distant future.
Vice President – Quilt Show:  Lisa Alfonzetti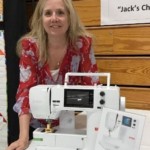 I graduated from Rochester Institute of Technology in 1985 and began a job at a public relations firm in NYC.  It did not take me long to realize I was not on the right path.  The next step on the journey for me was purchasing a local fabric store that was for sale in 1987.  My fiancé and I took money we were saving for a house down payment and purchased the shop instead, and there has been no looking back.  We purchased the shop and got married all within the same month.  The shop had primarily a garment sewing focus, but we quickly added quilting cottons into the mix and, needless to say, quilting took over.
In my 34 years of shop ownership, I have strived to provide an environment that provides great products and experiences for our customers.  In recent years, my business has expanded to include sub-dealerships, working with other shops in the area to provide sewing machine expertise and service.  Working together has benefited not just us but our customers as well.  Our primary goal every day is a great customer experience.
While running my shop, I also raised 3 kids during this time, who are now 26, 29 and 31 years old.  And I am, with great excitement, expecting my first grandchild in July.  I served in many fundraising and event planning leadership roles during their school years – fundraisers for sports teams, the PTA, and most significantly, a Teen Safe Driving Program.  I feel my experience from these events will be my best preparation for running a successful Quilt Show.  Organization and a great team are the keys to success.
I am a new member of the guild, although I have been involved for many years.  Our participation as a vendor has included the donation of a BERNINA Sewing Machine for each show that we have been a vendor at.  I have always been appreciative of all the volunteers that make the guild, and the annual show, a success, and I feel like it is time for me to give back.
---
Click HERE for a pdf of the nominees info above as well as pics and bios of Board Members currently in appointed positions, not a part of the  election.
---
Programs - Linda Stern -
David will guide you through a creative process for designing your own modern abstract quilts, taking inspiration from architectural photos to develop dynamic and unique quilt designs. Using photos of architectural elements as inspiration, David will guide you through the steps to transform the lines and structure from a photo into a mini fabric quilt design. We will use the quilt-as-you- go method. David will demonstrate facing your quilt, which gives a modern finish. Your mini quilt can be the final product (frame it, hang it, or make a pillow cover later), or it can be a test for a larger quilt. (6 hours)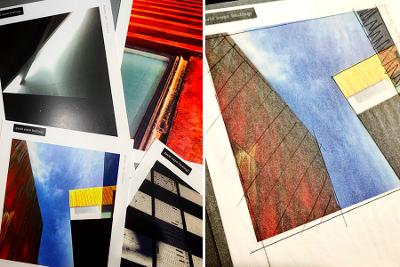 Emails with details and reminders about workshops as well as any extra events are sent regularly, be sure to watch for them.
Zoom lecture links are sent out a couple days beforehand, recording links for those lectures that can be recorded are sent out a couple days after.
Linda Stern, programs@northernstarquiltersguild.com
---
Special Interest Groups (SIGs)
Some updates from our various SIGs:  We hope you all are enjoying your time together.  Our volunteer SIG facilitators have been generously sharing their time and skills to provide us with additional social and educational opportunities during this difficult time.  We will be seeing some of their efforts at the Spring Fling.  Many thanks to them all!
For Art Lovers – Tamar Drucker
At our March 8th meeting, we all chose our own medium to work with, while listening to 4 different styles of music.  Some flowing classical string music, then rhythmic percussion, and so on.   At our next meeting, we are going to welcome Spring by working on flowers using paper collage.   It will be a study tool for fabric work in the future.
Quilting Skills – Diane Linker
The Quilt Skills SIG has been progressing well.  Everyone seems to be at roughly the same level and the group is cohesive.  Some of the people knew each other from the class I taught at Comfort Quilts summer before last, and all the members seem to be comfortable with each other.
Scrappy – Jennifer Larrabee, Anne MacDonald
The Scrappy SIG has held 2 meetings so far, and things seem to be running well.  We have a big group, but everyone seems engaged.
We have been meeting every 2 weeks.  for a little over an hour.  During our meeting we have learned new embroidery stitches while making a pattern found online for free.  We have just about finished this embroidery.  We will be starting cotton crazy quilt block.  I have 4 blocks for us to do.  We will learn new stitches for the blocks.  I think we have all had fun trying new stitches.
Domestic Machine Quilting – Roni Gerhardt
Each time we meet we learn about one of the 5 basic shapes in machine quilting designs.  So far, we have done arcs and s curves.  Next time we will learn about free motion quilting straight lines.  I demonstrate different designs that they can do with these basic shapes.  I also share different YouTube videos and websites where they can find more designs.  The last part of the SIG is sharing time, sharing their successes and their failures, helping each other solve problems.  We also do a show and tell of quilts they have quilted and quilts that need to be quilted.
Traditional to Modern – Yvonne Clayton
The Traditional to Modern SIG has met four times and things are going quite well.  There are 10 of us with a possible new member joining.  Each member has taken a traditional block and has incorporated modern elements.  We are using bold colors, high contrast colors, solid colors, multiple block sizes, oversized blocks, alternate grid work, negative space, as well as going wonky and asymmetrical.  When we meet, we discuss a particular topic that may include sharing YouTube videos or links to websites.   We have a show and tell and help each other solve problems.  At our next meeting we will discuss quilting design ideas.
---
Membership-Carol Sterk -
Happy Spring to all!
Please welcome our newest member, Barbara Allen.  The guild now has a total of 181 members.
Joanne and I look forward to seeing you at the Spring Fling in May. We will be there to sign up members for the 2021-2022 guild year and take pictures of those of you who would like your photo added to the Member Directory.  Those members who register at the Spring Fling will receive a FREE fabric packet courtesy of Comfort Quilts.
Looking forward to seeing you at the April Zoom meeting!
Carol Sterk and Joanne Visovsky, membership@northernstarquilters.com
---
Member Notices:
Jody Sullivan is offering to connect any interested members with a collector of antique quilts who is selling several of her antique quilt tops (photos available, prices negotiable, $45-$125).  Contact Jody at jodysull@optonline.net.
Keep updated with Nancy Hantman's latest 'Road To . . . ' , a list of quilting events and websites.
Area Quilt Events and More
'Celebrations and Inspirations', Greater Hartford Quilt Guild– Jun 10-11 29-30, West Hartford, CT
'Maine Quilts', Pine Tree Quilters – Jul 27-29, Augusta, ME
'Fall Harvest Festival Quilt Show', Silver City Quilt Guild – Sep  23-24, Taunton, MA
Crosstown Quilters Guild Show – Oct 14-15, Abington, MA

—–

ONGOING —–
New England Quilt Museum Exhibits –  Lowell, MA,
ArtsWestchester Events– White Plains, NY
---
Whether you're a new or renewing member, check out our Buddy Program if you would like a 'buddy' to show you the ropes around the guild.
---
If you know any member of the guild who is in need of a little 'sunshine' for illness, sympathy, or any other reason, please contact secretary@northernstarquilters.com so the guild can send a card.
---
Requests on how to make a donation to the guild to honor a member or support an activity are occasionally received. Such requests may now be accomplished via our website, where we have set up a Donate box on our home page, click on Make a Donation.
---
Guild bylaws and policies are available to members online, at the library table, or by request to the secretary@northernstarquilters.com.
Guild financial reports are available to members by annual email, at the library table, or by request to the treasurer@northernstarquilters.com.
---
Send Guild newsletter updates and photos as well as info on local quilt activities and shows to news@northernstarquilters.com and photos for Instagram and Facebook are always welcome at social@northernstarquilters.com.
Follow and Share NSQG activities on Facebook  and Instagram   –   @northernstarquilters
---